Social Media Marketing Packages

for all your business needs

| Package Name | Starter | Business | Agency |
| --- | --- | --- | --- |
| Cost / Month | INR 13,999/ USD 200 | INR 20,999/ USD 300 | INR 27,999/ USD 400 |
| No. of Posts – Custom Creatives / Month | 10 | 18 | 28 |
| No. of Animations / Month | 1 | 2 | 3 |
| Free FB Adverts Credits Monthly | INR 1,000 | INR 2,000 | INR 3,000 |
| Free FB Adverts Credits Monthly | INR 1,000 | INR 2,000 | INR 3,000 |
| Dedicated Relationship Manager | No | Yes | Yes |
| Social Platforms – Facebook, LinkedIn, Instagram, Twitter, Pinterest, Youtube | 2 | 3 | 4 |
| Group/ Community Creation | No | No | Yes |
| On Call Support with Social Media Marketing Expert | No | Yes | Yes |
| On Call Support with Social Media Marketing Expert | No | Yes | Yes |
| Creation of Social Media Platforms, if required | Yes | Yes | Yes |
| Social Media Platforms – Audit & Remedies | Yes | Yes | Yes |
| Researched Social Media Content Calendar | Yes | Yes | Yes |
| Unique content creation as per business niche | Yes | Yes | Yes |
| Unique content creation as per business niche | Yes | Yes | Yes |
| Custom Designed Creatives | Yes | Yes | Yes |
| Scheduling & Publishing | Yes | Yes | Yes |
| Social Media Visibility by discovering relevant Hashtags | Yes | Yes | Yes |
| Content seeding into relevant communities to increase visibility | Yes | Yes | Yes |
| Contests & Promotions | Yes | Yes | Yes |
| Social Customer Care Support | Yes | Yes | Yes |
| Performance Report & Analytics | Yes | Yes | Yes |
| Specialized Facebook Advertisement Campaigns | Yes | Yes | Yes |
| SEO Audit of Website | No | Yes | Yes |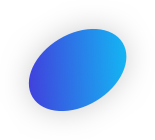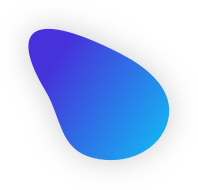 Ask for a Customized Enterprise Plan
You select your favourite package and make a payment, we ensure you receive your first welcome email and prerequisites list.
Your subscription works for 30 days including public holidays and government holidays.
Before every 30 days you need to renew your plan to ensure smooth delivery of services consistently.


You can cancel your subscription anytime the four the 30 days period.
Once billed for the next month, you are only entitled to the the 50% refund value of your paid amount.
Your services gets cancelled in next 24 hours you request from.
Send us an email at talk@risedigit.com for cancelling subscription.
Each plan consists of some Ad credits which we use to either boost your top performing posts or we use them to generate leads/ engage audience for your business.
We utilise these credits in the best performing form to maximize the results of every penny spent.
Currently we accept NEFT, RTGS, UPI, Cheques & Online payments using Credit/ Debit Card or Net Banking.
We don't accept cash or Demand Drafts.
In case you are not happy with the posts or creatives, you can guide us further to make this work for you. If you still don't get satisfied, you can request for the cancellation of your subscription and you will be entitled for a 70% refund of your current month paid amount.
RiseDigit marketing is an Indo American digital marketing and SEO agency which caters to MSME and SME enterprises across the globe.
We have been working with some of the most prominent brand names of Indian era and few of the the Oregan, Michigan and Brisbane, Australia brands.
RiseDigit empowered more than 200 + businesses in just last year and we are consistently achieving success and rankings for our esteemed clients.
We are very clear with the process of onboarding and simplifying deliverables and we clearly explain what can be done and what is impossible during the on boarding process.
Our processes are crystal clear and unidirectional to give maximum impact of budget spent and marketing efforts.
We are super specialised in search engine optimisation, search engine marketing, social media marketing and influencer marketing processes.
Our founders have been working closely with industry experts since 2012 and regularly achieving milestones to success.
If the packages about does not suits your need or or you need a more customised plan we closely work with you and understand the requirements in brief so that we can revert with the custom tailored plan which can exactly match with your brand vision and mission statement.
Contact at talk@risedigit.com for your customer needs.
If you have more doubts or specific questions which are not mentioned above kindly write to us at talk@risedigit.com and we will respond to them soon.
© 2019-20 All rights reserved
Made with
IN INDIA BY RISEDIGIT MARKETING